The title and logo for Disneyland's 60 Years of Magic was developed by myself. The art direction is influenced by some of the early promotional media put out by Disneyland in preparation for their Diamond Celebration event.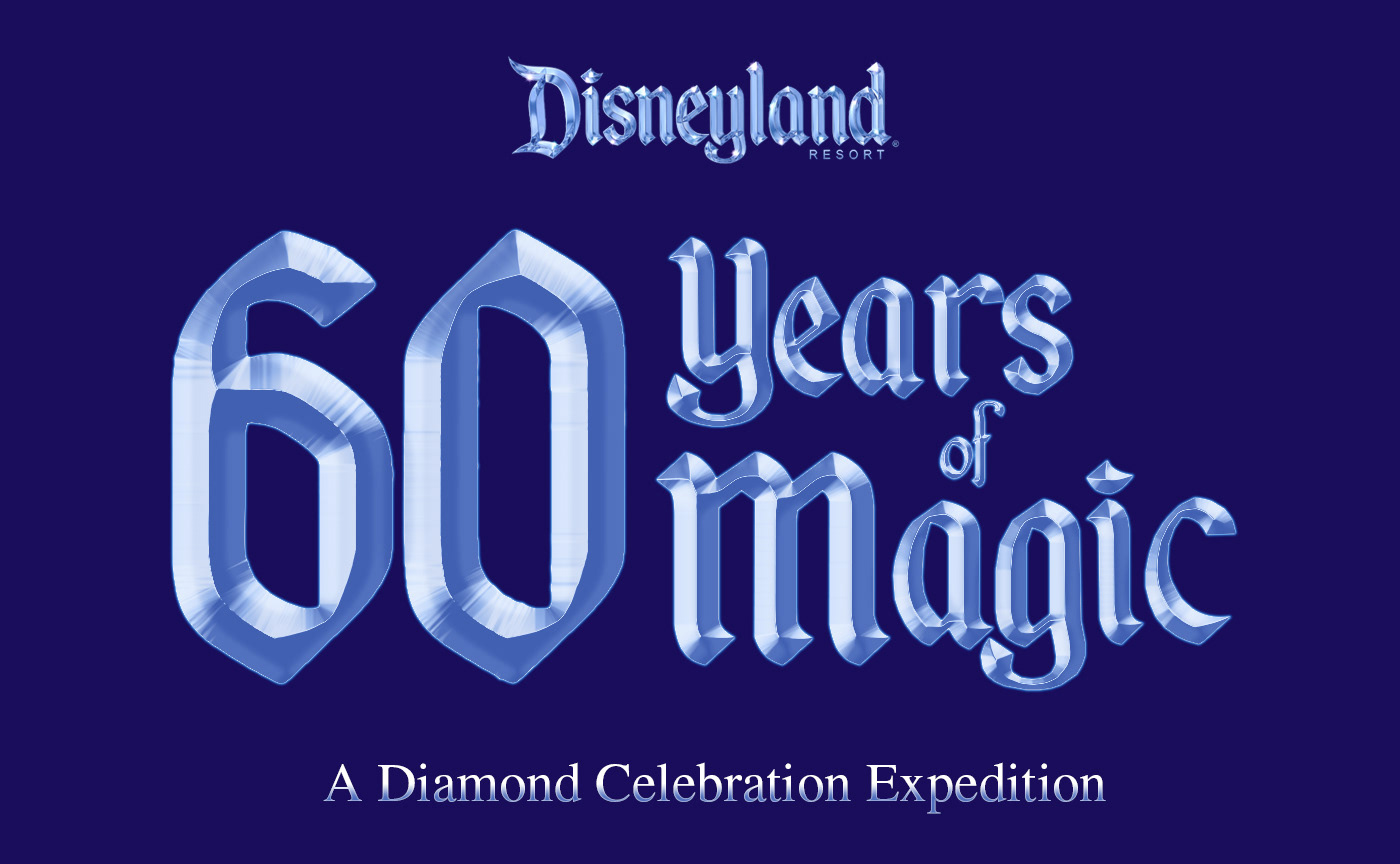 The stage was custom designed in Adobe Illustrator, and was influenced by the diamond Disney Castle seen on some of the early promotional media for the Diamond Celebration. The stage includes lights, speakers, 2 large LCD screens, curtains, rope fencing and more.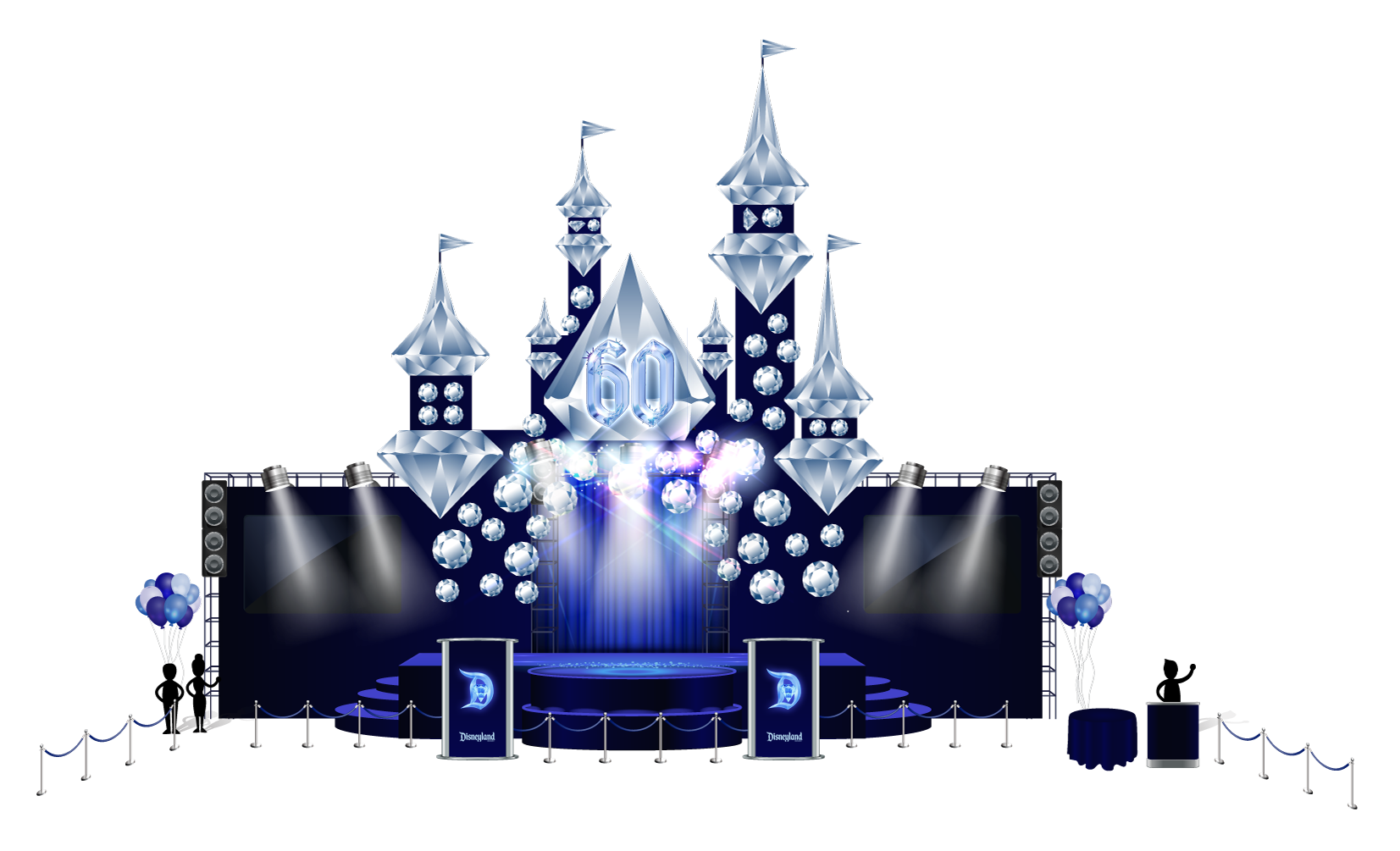 Here is a closer look at the booths, along with the photo wall, that was to be placed on the opposite side of the stage. Each booth would have a representative present to sell merchandise or hand out promotional materials.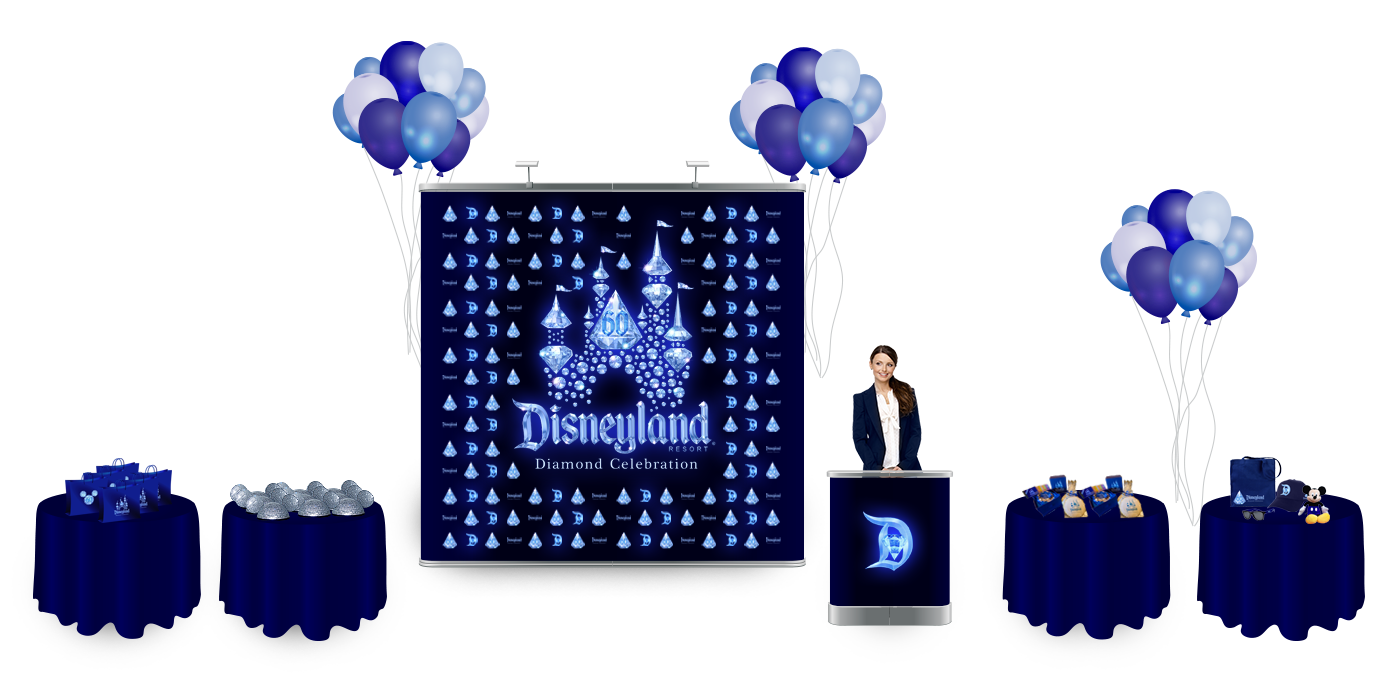 Below is a shot of the entire floor plan. People would be gathered in the middle to watch the main performances, and then simply turn around to go to each booth to purchase various merchandise or receive information. A photo wall is also placed in the back for pictures with guests.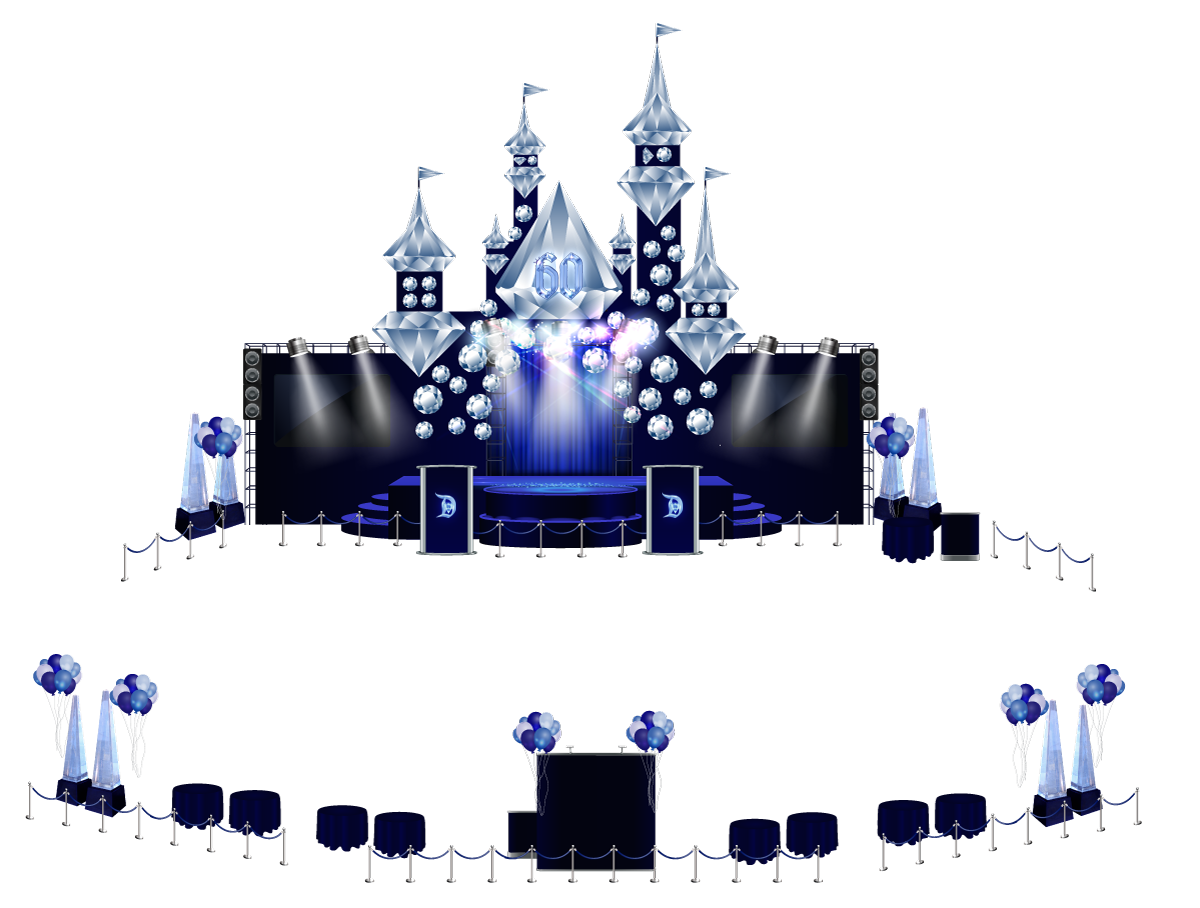 Below is a mockup of a live event. You'll notice characters on stage, a crowd of people, and merchandise on the tables. The image depicts what the event would look like held inside one of the malls.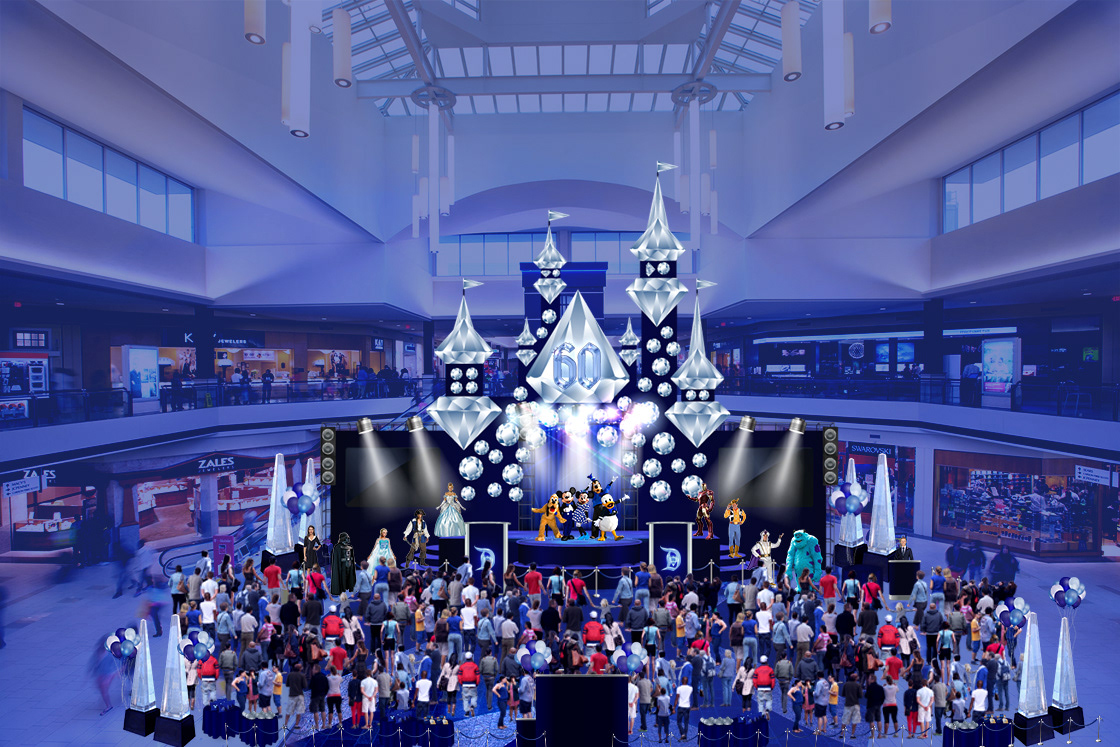 These are the designs I produced for the bus that will shuttle the crew members from mall to mall, and the trailer that will transport all the staging and event equipment. Each one promotes Disneyland and the Diamond Celebration.


ADVERTISING - BUS STOP SIGNAGE
Shown here is a bus stop poster promoting the upcoming event. These bus stop posters would be placed at bus stops around each mall that was to be visited on tour.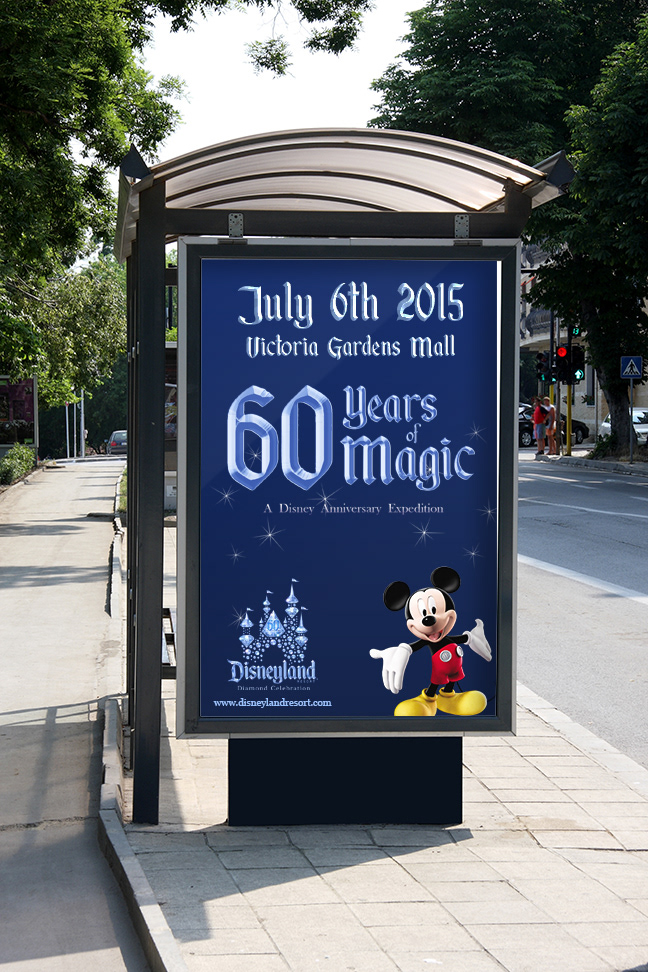 ADVERTISING - MALL SIGNAGE
Shown here is an indoor billboard within a shopping mall, promoting the upcoming Disney event. The name of the event was developed by myself, as well as the design of the signage. A pre-made Mickey Mouse graphic was used for educational purposes.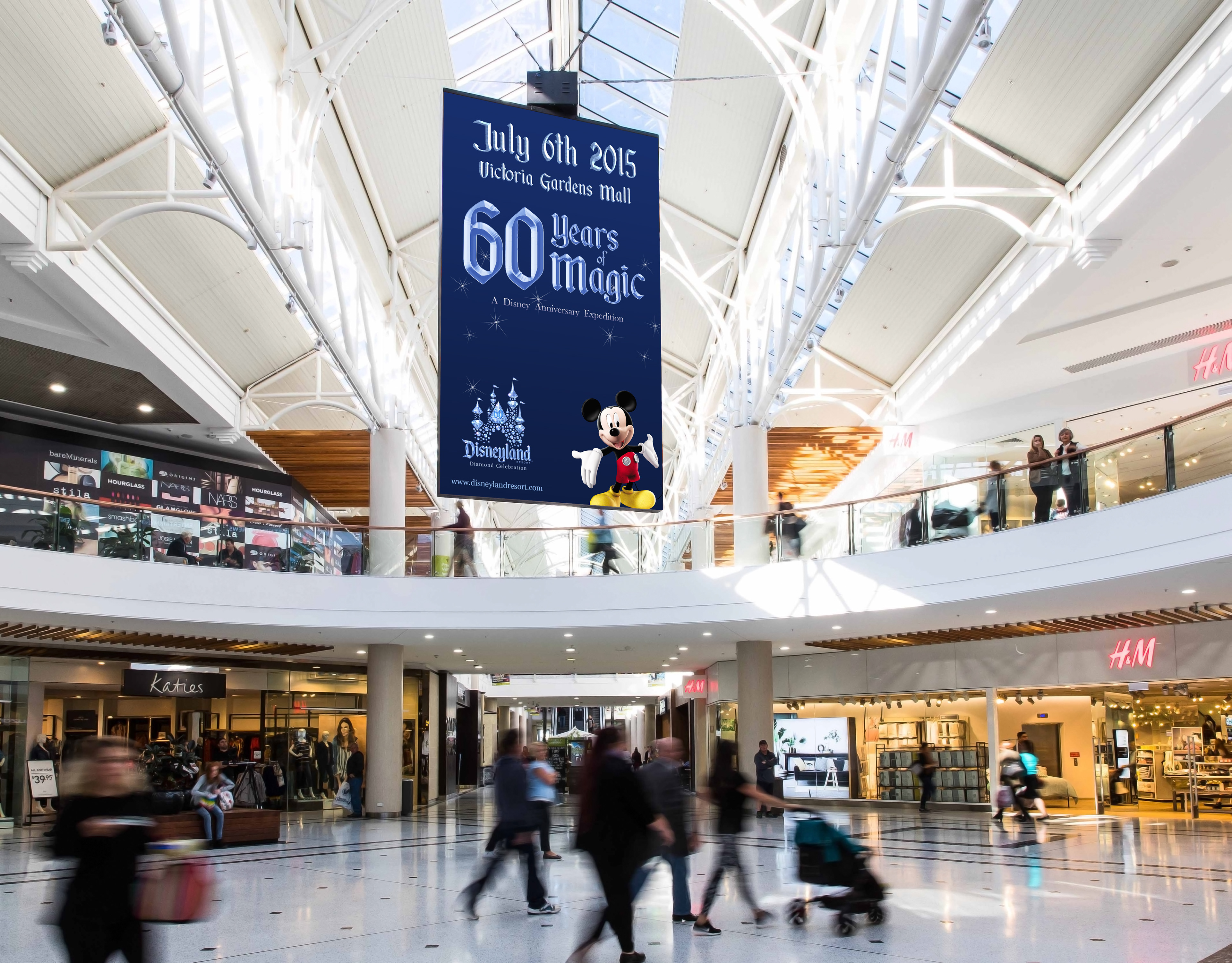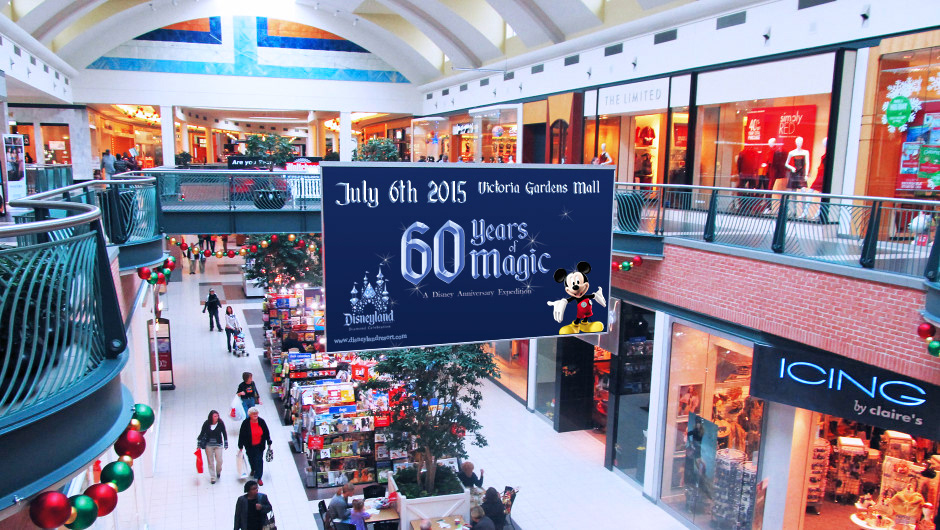 Shown here is an indoor mall sign, this time formatted for kiosk-type of displays. Each mall would have signs promoting the upcoming Disney events. Mall advertising is crucial for a large turnout at each event.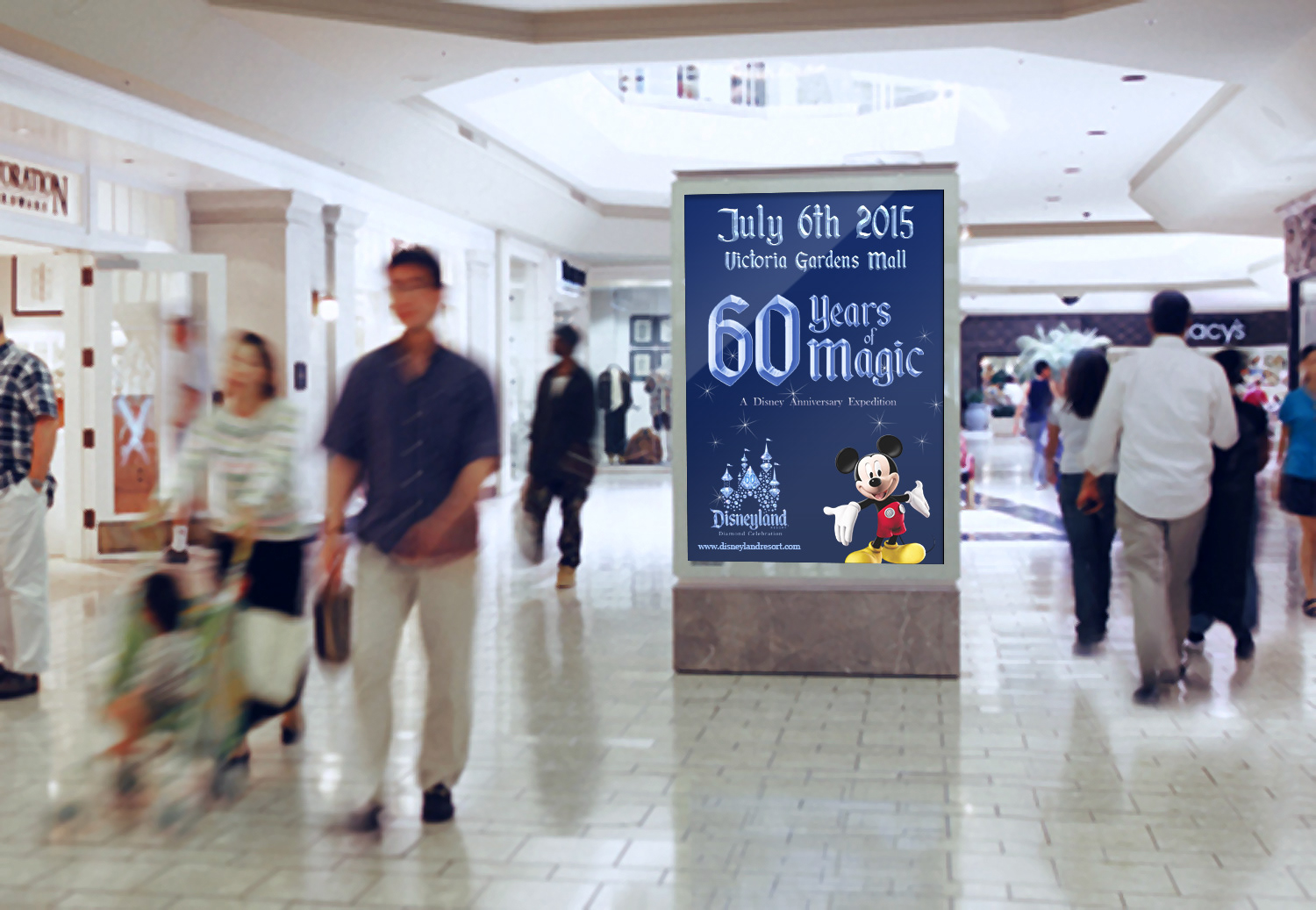 Some of the merchandise created for this event includes hats, sunglasses, shirts, tote bags, and water bottles.